Note: No song recommendations for each album here. Delve into each of the albums in their entirety – they're worth it
#5. 4:44, Jay-Z
The barebones cover art of 4:44 is symbolic. Jay-Z strips down his grandeur, his mythical image, to share thoughts and emotions he admits to having kept buried himself. This album is perhaps Jay's most "Shawn Carter" album – it's confessional, introspective and contemplative all at once. Think the emotional wallop of Song Cry expanded to album-length. Jay's rawest moments come when reflecting on his infidelity, apologizing to Beyonce with a vulnerability he's never dared to show before. He reflects on his legacy, as a rapper, a businessman and a father honestly – rather than expanding his mythos, he deconstructs and examines it. It's almost ironic then, that he's at his most confident lyrically here that he's been in a long time. He isn't trying hard with his punchlines or technicality, but he deftly presents his troubles and victories with plenty of quotables along the way. The decision to pair with No I.D throughout the album clearly paid off too, with a sonic cohesiveness that many of his previous works lacked. 4:44, then, is grown-man rap, and one of Jay-Z's best albums – and perhaps, the only true Shawn Carter album we have.
#4. A Crow Looked at Me, Mount Eerie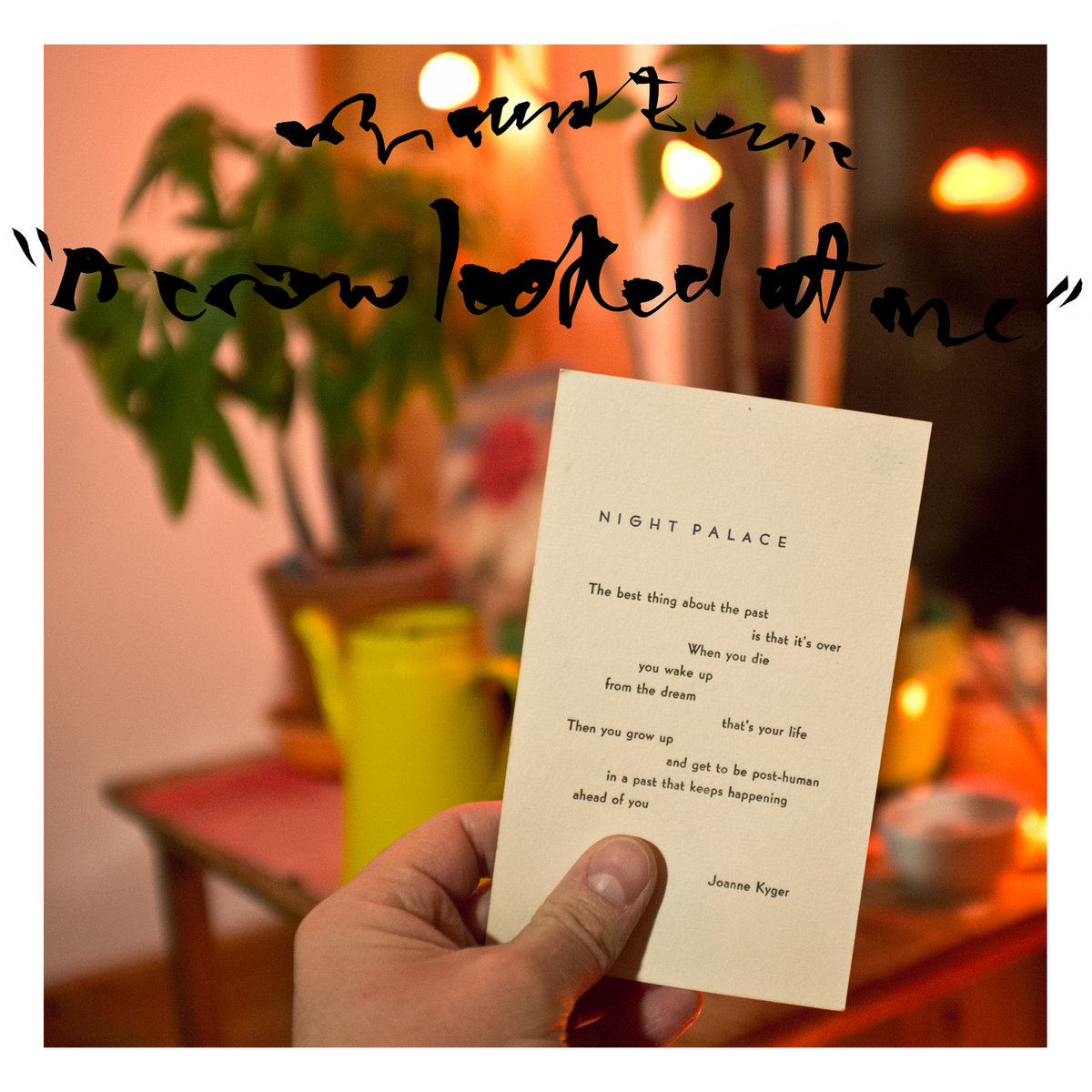 How does one talk about death – more specifically, the death of the dearly beloved? Artists across time and mediums have tried to translate the devastating finality of death into their creations, to varying degrees of success. Mount Eerie's Phil Elverum plays his hand by turning the all-encompassing grief of his wife, Geneviève Castrée's death into "barely music," as he puts it himself. Throughout the length of the album, it feels like Elverum is simply unraveling his knotted heart into words, with startlingly frank descriptions of the time before, around and after Castrée's death. There is no convoluted attempt at philosophical musings or poeticisms, simply the reality of Elverum's life let loose over sparse, intimate instrumentation. A Crow Looked at Me is a painful, utterly sad album – every listen nudges you to cry – but that's what death is. There is no resolution; just a lingering image of his dead wife burned into Phil Elverum's soul, and now, ours.
#3. Sleep Well Beast, The National
The National are the classical indie band, using traditional instruments to effect a certain maturity to their sound, while singing about the everyday lives of everyday people simply living and loving. What differentiates them, then, is that there is none of the pretentiousness attached to most bands in this niche. Sleep Now Beast is a gorgeous, glacial album that brings the heft that every new National record brings, musically and emotionally. Matt Berninger's rich baritone wades through the swamp of life, and endures. That is the leitmotif of this album – endurance. The album rarely soars, rather seeking to persist. It does not vault over obstacles, so much as wear them down. The production is rousing, if not anthemic. It lays out a bed of sound that's comfortably gentle enough to couch your tired heart, but acknowledges that resting alone is not enough to move through life. Sleep Now Beast is an important record – in the chaos of our world it, it implores one to take stock of what we have, and what we must not lose. And that is all it takes to live.
#2. DAMN., Kendrick Lamar
Kendrick Lamar is one the greatest MCs to ever grace the mic. End of. DAMN. is a meticulously crafted, stunningly written album that cements Kendrick as a musician who uses his skills not merely as a destination in itself, but as a vehicle to his message. This is his leanest, most accessible album, and it shows within every track itself. His rhymes are razor-sharp, condensing weighty ideas and philosophies into one-liners and tight metaphors, but equally adept at expansive, descriptive storytelling. Each song is a concept in itself, with appropriately moody production, delivering thought-provoking lyrics and quotables, often separated by a mere bar or two. He can go from the aggressive, barbed rapping of DNA. to the sensuality of LOVE. without ever compromising his lyrical dexterity. Kendrick is a purposeful, thoughtful rapper who can reel in the listener with deceptively simple 'hooks' and then confront them with the true depth of his music. This is best exemplified by album closer DUCKWORTH., one of Kendrick's finest instances of storytelling, culminating in a disorienting, yet perfectly sensible twist that connects his music and his life in a utterly believable way. Saying he lives to make music, or that his music shapes his life would both be falsely reductive – for Kendrick Lamar, his music is his life. 
#1. Melodrama, Lorde
Melodrama is an album that is very difficult to describe objectively – it is a distillation of millennial heartbreak and recuperation lifted to celestial heights by one of the finest pop stars of this generation. Lorde couches the travails of a 20-year old in love in luxuriant sound, turning the ephemeral cascade of emotions that we attempt to deal with through the processes of love into tangible, memorable lyrics. Her synthesia shapes the album, infusing the music with a nocturnal quality that nevertheless glimmers under rave lights. Amidst spilt drinks, clothes quickly shed and shattered hearts, Lorde finds reasons to stay defiant, pick up her pieces and cruise down the highway without a care in the world. It's a message that resonates in the depths of the young soul, from where we have shut out the light. Even as we overthink our punctuation use, we find a way to love till our breathing stops. It would be foolish to not drown in Lorde's delicately emotive voice, and reminisce about the foolishness, the joys and the resilience of young love. It's a beautiful thing, and no one captures it quite as beautifully as Lorde does.